With a relatively new rise in demand for physical copies of pictures as opposed to just digital images, we have come up with a bundle that should intrigue fans of both. Our classic Woodland USB Stick combined with the generously sized Photo Box is a perfect way to hand your customers both digital as well as physical prints of their photographs.
The inside of the Photo Box consists of two compartments: one smaller slot for the Woodland USB Flash Drive, the other for prints of a size of up to 6" x 4" (15 x 10 cm). For a small additional fee, a larger box for prints of up to 7″ x 5″ (18 x 13 cm) can be ordered. Each is pre-filled with a FSC / Rain Forest Alliance certified wood wool bedding. As is customary with our products from the wood series, both the USB Stick and Box can be printed (edge-to-edge) or engraved with your logo. This bundle is a perfect way to make sure your clients keep coming back!
This Bundle Includes:
Woodland USB Stick (branded on one or both sides)
Photo Box (available in a dark or light wood finish, branded on the front)
High Specification Flash Chips (USB 3.0)
Free Visual Mock-Ups
All prices include Data-Checks and Setup Costs
Standard 12-15 Working Days Lead Time
Woodland USB Stick Gallery
Complete price per piece incl. Hi-Speed USB Flash Drive (USB 3.0) and USB Packaging, Printdata-Check, Setup-Charges and Print – excl. VAT, Royalty Fees, and Shipping
| Size | 25 | 50 | 100 |
| --- | --- | --- | --- |
| 8 GB | POR | POR | POR |
| 16 GB | POR | POR | POR |
| 32 GB | POR | POR | POR |
Extremely fast Data-Exchange thanks to USB 3.0 – All Photographer Bundles include USB Sticks with USB 3.0 specifications without additional costs.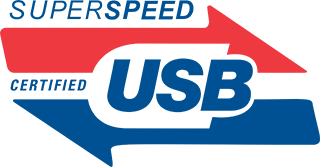 Even our Standard Service offers short lead times! The following information is an overview of the steps involved…