Wooden Swivel
&

Wooden Trinket Box
Our popular Wooden Swivel Flash Drive is just too good not to include in another bundle of its own. What better match than the new, little cousin of our famous Photo Box, the Wooden Trinket Box? This is a USB Photographer's Bundle your customers won't soon forget, especially those with our planet's environment on their conscience!
Perfect for people who prefer a lidless USB solution, the Wooden Swivel lives up to its namesake by swinging open and shut in order to reveal or hide its USB contacts. A compact, practical memory stick available in both light or dark wood finishes, the Wooden Swivel USB further impresses thanks to its USB 3.0 technology, allowing you and your clients to store or exchange data in no time! Our new Wooden Trinket Box rounds out this fabulous offer with its beautiful wood surfaces (available in light, dark wood, or white paint finishes) and FSC / Rain Forest Alliance certified wood wool bedding. The Wooden Swivel & Wooden Trinket Box can be engraved or printed on, making it a compatible with logo designs of any kind!
This Bundle Includes:
Wooden Swivel USB Stick (branded on one or both sides)
Wooden Trinket Box (branded on the front)
High Specification Flash Chips (USB 3.0)
Free Visual Mock-Ups
All prices include Data-Checks and Setup Costs
Standard 12-15 Working Days Lead Time
Wooden Swivel USB Stick Gallery
Wooden Trinket Box Gallery
Complete price per piece incl. Hi-Speed USB Flash Drive (USB 3.0) and USB Packaging, Printdata-Check, Setup-Charges and Print – excl. VAT, Royalty Fees, and Shipping
| Size | 25 | 50 | 100 |
| --- | --- | --- | --- |
| 8 GB | POR | POR | POR |
| 16 GB | POR | POR | POR |
| 32 GB | POR | POR | POR |
Extremely fast Data-Exchange thanks to USB 3.0 – All Photographer Bundles include USB Sticks with USB 3.0 specifications without additional costs.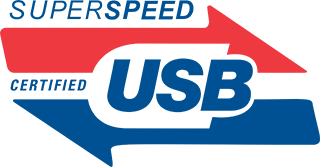 Even our Standard Service offers short lead times! The following information is an overview of the steps involved…