Wooden Twister
&

Wooden Flip Box
Our Wooden Flip Box may have originally been intended for the Woodland USB Series, but the combination of the compact packaging and our rustic Wooden Twister is just too good for many to resist! With this variation of the modern classic, the metal clip of the Twister attaches to a light wood body providing for a fabulous contrast. Engrave or print directly onto the box as well as the clip of the Wooden Twister and you are sure to set yourself apart from the competition.
Here again, the interior of the Wooden Flip Box is cut to measure to make sure the Wooden Twister Flash Drive sits comfortably within the box. The velvet drawstring bag in which the Twister is placed provides an added measure of protection as well as a hint of understated luxury.
This Bundle Includes:
Wooden Twister USB Stick (branded on one or both sides)
Wooden Flip Box Box (branded on the front)
Black Velvet Drawstring Bags
High Specification Flash Chips (USB 3.0)
Free Visual Mock-Ups
All prices include Data-Checks and Setup Costs
Standard 12-15 Working Days Lead Time
Wooden Twister USB Stick Gallery
Complete price per piece incl. Hi-Speed USB Flash Drive (USB 3.0) and USB Packaging, Printdata-Check, Setup-Charges and Print – excl. VAT, Royalty Fees, and Shipping.
| Size | 25 | 50 | 100 |
| --- | --- | --- | --- |
| 8 GB | POR | POR | POR |
| 16 GB | POR | POR | POR |
| 32 GB | POR | POR | POR |
Extremely fast Data-Exchange thanks to USB 3.0 – All Photographer Bundles include USB Sticks with USB 3.0 specifications without additional costs.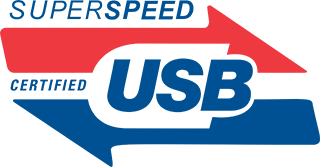 Even our Standard Service offers short lead times! The following information is an overview of the steps involved…