Our photographers have rightfully come to expect a high level of quality from our selection of USB Drives and packaging solutions. We're proud of our ability to offer just that; however, it gives us even greater pleasure to present a wide range of products that speak for themselves in their own, unique way. Our latest entry to the lineup, the Rodeo & White Flip Box Bundle, serves as a prime example of this and delivers on both fronts!
The Rodeo USB Stick is as powerful as it is elegant. Its chrome-like body and faux-leather details serve as a beautiful foundation for your logo (which can branded using our Full Color Printing, Silkscreen Printing, or Embossing). Our signature White Flip Box serves as a tasteful companion to the Flash Drive and gives your even more printing real estate thanks to its glossy, plain white surface. Go one step further and impress your friends and clients with the Rodeo & White Flip Box Bundle.
This Bundle Includes:
Rodeo USB Stick (branded on the front)
White Flip Box (branded on the front)
High Specification Flash Chips (USB 3.0)
Free Visual Mock-Ups
All prices include Data-Checks and Setup Costs
Standard 12-15 Working Days Lead Time
Complete price per piece incl. Hi-Speed USB Flash Drive (USB 3.0) and USB Packaging, Printdata-Check, Setup-Charges and Print – excl. VAT, Royalty Fees, and Shipping
| Size | 25 | 50 | 100 |
| --- | --- | --- | --- |
| 8 GB | POR | POR | POR |
| 16 GB | POR | POR | POR |
| 32 GB | POR | POR | POR |
Extremely fast Data-Exchange thanks to USB 3.0 – All Photographer Bundles include USB Sticks with USB 3.0 specifications without additional costs.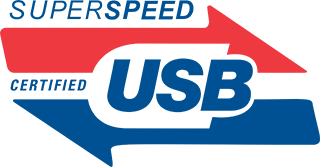 Even our Standard Service offers short lead times! The following is an overview of the steps involved…