The following bundle is definitely something the wedding photographers among our clients will know how to appreciate. Photographers in this line of work understand the emotions and excitement that come along with a couple's big day. That is why we came up with our Heart & White Flip Box Bundle, a package that reflects the romance, joy, and the beauty that are part of the experience. This bundle is sure to be a big winner with the hopelessly romantic!
Encased in a classic White Flip Box branded with your logo lies the Heart USB Flash Drive. Split in two, one half is covered in bright diamante crystals, the other half brought to a fabulous chrome shine. The exterior of the Memory Stick speaks for itself, making additional branding obsolete. It also features an attractive necklace for those among your customers who wish to keep their photographs close by. Do not, however, let the pretty appearance of the USB Stick mislead you: it's ready to do serious work thanks to our High Specification USB 3.0 chips.
This Bundle Includes:
Heart USB Stick (branding not available)
White Flip Box (high-gloss finish, branded on the front)
High Specification Flash Chips (USB 3.0)
Free Visual Mock-Ups
All prices include Data-Checks and Setup Costs
Standard 12-15 Working Days Lead Time
Complete price per piece incl. Hi-Speed USB Flash Drive (USB 3.0) and USB Packaging, Printdata-Check, Setup-Charges and Print – excl. VAT, Royalty Fees, and Shipping.
| Size | 25 | 50 | 100 |
| --- | --- | --- | --- |
| 8 GB | POR | POR | POR |
| 16 GB | POR | POR | POR |
| 32 GB | POR | POR | POR |
Extremely fast Data-Exchange thanks to USB 3.0 – All Photographer Bundles include USB Sticks with USB 3.0 specifications without additional costs.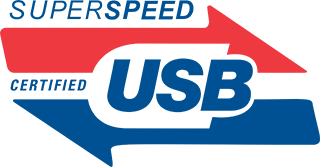 Even our Standard Service offers short lead times! The following information is an overview of the steps involved…