Woodland
&

Luxury Keepsake Box
If you're looking to "wow" your customers with a presentation for your photographs, look no further than the Woodland USB & Luxury Keepsake Box Bundle! Originally intended for wedding pictures, this exclusive flash drive and packaging set works just as well for other special occasions such as baptisms or anniversaries. Our high-quality Woodland USB Drive is branded with your logo or typeface and offers plenty of storage space for photographs or videos. The gorgeous Luxury Keepsake Box folds up in order to reveal a beautiful, velvet-like interior that includes a smaller space for the flash drive and a large compartment for large format prints or other souvenirs. The matte finish along the exterior of the box can be branded with your logo, adding the finishing touch to an already perfect product.
The Luxury Keepsake Box is available in black or creme and includes matching fabric bands, allowing you to tie the box shut. Additionally, this bundle is shipped in matching gift bags, making for a great as well as protective and practical presentation. In short, the Woodland USB & Luxury Keepsake Box is as good as it gets – smiles guaranteed!
This Bundle Includes:
Woodland USB Stick (branded on one or both sides)
Luxury Keepsake Box (available in black or creme, branded on the front)
High Specification Flash Chips (USB 3.0)
Free Visual Mock-Ups
Standard 12-15 Working Days Lead Time
All prices include Data-Checks and Setup Costs
Woodland USB Stick Gallery
Luxury Keepsake Box Gallery
Complete price per piece incl. Hi-Speed USB Flash Drive (USB 3.0) and USB Packaging, Printdata-Check, Setup-Charges and Print – excl. VAT, Royalty Fees, and Shipping
| Size | 25 | 50 | 100 |
| --- | --- | --- | --- |
| 8 GB | POR | POR | POR |
| 16 GB | POR | POR | POR |
| 32 GB | POR | POR | POR |
Extremely fast Data-Exchange thanks to USB 3.0 – All Photographer Bundles include USB Sticks with USB 3.0 specifications without additional costs.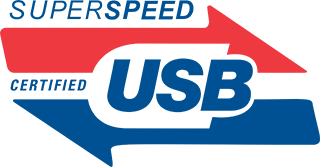 Even our Standard Service offers short lead times! The following is an overview of the steps involved…