The Selfie Stick: the popular smart phone photographer's aide has been instrumental in capturing new and more interesting angles with greater ease. With that in mind, we decided to bring out a version capable of being branded with your logo, bringing a bit of fun and life into the pictures taken by your customers. Our Selfie Stick features the signature telescope arm for which it is famous, allowing users to take better selfies, crowd shots, or to get better vantage points for their pictures. Using the Selfie Stick is quite simple: place your phone in between the bracket mounts (which expand and retract in order to house a wide variety smart phones on the market), attach the cable to your phone's headphone jack, and start snapping using the button built-in to the grip at the bottom of the stick. The Selfie Stick is available in a simple, attractive white which serves as a great foundation for your logo (which can be printed onto the back of the phone mount using our excellent screen or full color printing). We are convinced that this is one promotional item that will be met with great approval!
Product Details and Specifications
Product Specification
This product is available in the following colors:

Product Details:

High-quality selfie stick
Extendable telescope arm: extends to 3,5 feet
Phone mount pivots to allow for a wide variety of angles
Fully compatible with most smart phones on the market
smartphones without headphone ports require a USB-C to 3,5 mm headphone adapter (Android) or Lightning to 3,5 mm headphone adapter (iOS).
Branding your Logo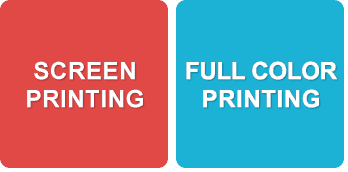 This product can be silk-screen printed (1-4c) or full color printed (4c) according to your wishes.
Printing Area:

Imprint Size: 52 x 10 mm
Price-, Order-, and Delivery Information
We offer a wide range of gadgets that are sure to grab the attention of all of those with an affinity for technology.
We've got the right product for your brand and, ultimately, your most valued clients!
Providing tech gifts that look great and are held to the highest standards is our top priority. Premium design and quality guaranteed.
Even our Standard Service offers short lead times! The following information is an overview of the steps involved…
If you need our Tech Gifts in a hurry, simply contact us and we'll provide you with a customized quote.