The Woodland USB Sticks – as well as all of their related Photographer's Bundles – are, without a doubt, one of our greatest success stories. For this very reason, we chose to make them available in five new, gorgeous colors (available in yellow, pink, purple, blue, or teal) as well as with a packaging solution developed with a new bundle offer in mind. Presenting: the Pastel Woodland & Pastel Box!
The Pastel Woodland flash drives come in a variety of gentle, summery hues that are sure to be a hit with not only our wedding photographers but customers whose brand benefits from a splash color. The matching Pastel Box comes with a painted lid that is beautifully offset by the natural wood finish of the lower half of the box. As is customary with most of our other wooden packaging solutions, the Woodland flash drive is placed onto a bed of FSC / Rain Forest Alliance certified wood wool. Get in touch with us today in order to find out more about our Pastel Woodland & Pastel Box bundle!
This Bundle Includes:
Pastel Woodland USB Stick  (branded on one or both sides)
Pastel Box (branded on the front)
High Specification Flash Chips (USB 3.0)
Free Visual Mock-Ups
All prices include Data-Checks and Setup Costs
Standard 12-15 Working Days Lead Time
Pastel Woodland USB Stick Gallery
Complete price per piece incl. Hi-Speed USB Flash Drive (USB 3.0) and USB Packaging, Printdata-Check, Setup-Charges and Print – excl. VAT, Royalty Fees, and Shipping
| Size | 25 | 50 | 100 |
| --- | --- | --- | --- |
| 8 GB | POR | POR | POR |
| 16 GB | POR | POR | POR |
| 32 GB | POR | POR | POR |
Extremely fast Data-Exchange thanks to USB 3.0 – All Photographer Bundles include USB Sticks with USB 3.0 specifications without additional costs.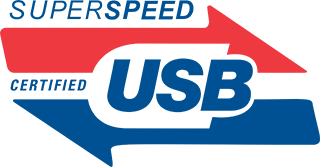 Even our Standard Service offers short lead times! The following information is an overview of the steps involved…