Whether you're on a long flight by yourself or on your way to work in the subway, sometimes you just need your favorite tunes in order to get you from point A to B. While our Bluetooth Speakers are an excellent promotional item for social settings, the aforementioned situations may call for something a bit more subtle. Our Deluxe Earbuds are the ideal gift for those with a real love for music. These earbuds provide a clear yet powerful sound for your playlist. Not only do the Deluxe Earbuds do your favorite albums justice with their sound, the cable has a built-in call-answering button for your phone so that, while you can indeed enjoy your favorite music, you never have to miss an important phone call either. These in-ear headphones come in a sleek black finish and are shipped in an attractive pouch that can be branded with your logo. Give your most valued customers something that will be a daily part of their lives with the Deluxe Earbuds!
Product Details and Specifications
Product Specification
This product is available in the following colors:

Product Details:
High-end earbuds
Anti-knot cable
Earbuds are shipped in protective zipper pouch
Bandwidth: 120-16KHz – Sensitivity: 85 +/- 6dB – Impedance: 32 Ohms +/- 15%
Maximum permissible power: 10mW
Cord 60 cm, jack 3.5 mm
Branding your Logo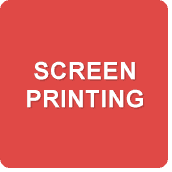 This product can be silk-screen printed (1c).
Printing Area:

Imprint Size: ∅ 40 mm
Price-, Order-, and Delivery Information
We offer a wide range of gadgets that are sure to grab the attention of all of those with an affinity for technology.
We've got the right product for your brand and, ultimately, your most valued clients!
Providing tech gifts that look great and are held to the highest standards is our top priority. Premium design and quality guaranteed.
Even our Standard Service offers short lead times! The following information is an overview of the steps involved…
If you need our Tech Gifts in a hurry, simply contact us and we'll provide you with a customized quote.