Our Cork Bottle Flash Drive is just too good, which is why we are devoting another one of our famous bundles to this unusual and interesting USB Stick. The Cork Bottle & Pastel Box Bundle is the ultimate gift for clients who know to appreciate a splash of color and nostalgia. Branded on the front of the glass body or on top of the cork, our Cork Bottle USB Stick is the ultimate message in a bottle, latest by the time you make use of its Super Speed USB 3.0 technology and start exchanging digital pictures with your clients.
The Cork Bottle USB Sticks is then placed on our popular FSC certified wood wool bedding on the inside of the colorful Pastel Box. The Pastel Box features a smooth wooden finish that is perfectly offset by a lid available 5 beautiful, soft hues (yellow, pink, purple, blue, or teal). While it was designed for housing a number of our flash drives, the Pastel Box is large enough to house both a USB Stick and other small items with which you might want to surprise your clients and guests at events or a wedding. Whatever the case, our Cork Bottle & Pastel Box Bundle is a true winner on numerous levels!
This Bundle Includes:
Cork Bottle USB Stick (printed on the bottle or engraved on top of the cork)
Pastel Box (available in yellow, pink, purple, blue, or teal, branded on the front)
High Specification Flash Chips (USB 3.0)
Free Visual Mock-Ups
All prices include Data-Checks and Setup Costs
Standard 12-15 Working Days Lead Time
Cork Bottle USB Stick Gallery
Complete price per piece incl. Hi-Speed USB Flash Drive (USB 3.0) and USB Packaging, Printdata-Check, Setup-Charges and Print – excl. VAT, Royalty Fees, and Shipping
| Size | 25 | 50 | 100 |
| --- | --- | --- | --- |
| 8 GB | POR | POR | POR |
| 16 GB | POR | POR | POR |
| 32 GB | POR | POR | POR |
Extremely fast Data-Exchange thanks to USB 3.0 – All Photographer Bundles include USB Sticks with USB 3.0 specifications without additional costs.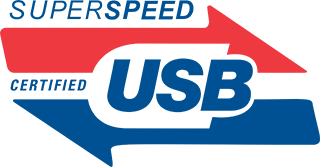 Even our Standard Service offers short lead times! The following is an overview of the steps involved…