Colored Mini Wireless Speaker
Bring a bit of fun into your daily routine with our new Colored Mini Wireless Speaker! Featuring the same Bluetooth connectability that makes these portable speakers so practical and popular, the Colored Mini Wireless Speaker has another trick up its sleeve. Thanks to a built-in MP3 player, you can continue to bring life to your parties even if your mobile devices run out of juice! Simply load your favorite songs onto a memory card, insert it into the speaker, and press play. The Colored Mini Wireless Speaker (as implied by its name) is available in a wide range of fun and attractive colors (white, black, blue, green, orange, purple, and red) which can be printed using our silk screen print; however, it also comes in a stunning silver, metallic finish (which can be engraved) that will appeal to the more business-oriented among your clients- a true Jack of all trades.
Product Details and Specifications
Product Specification
This product is available in the following colors:








Product Details:

Portable Bluetooth speaker
Bluetooth 2.1 wireless connection or via included cable
Built-in MP3 player (memory card not included)
Stereo sound, 3W
Battery life of approximately 5h
Charging cable included
Product dimensions: 59 x 59 x 49 mm
Weight: 210 g
Branding your Logo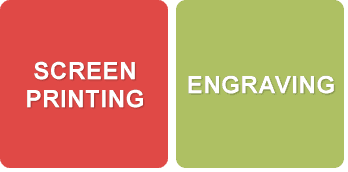 This product can be silk-screen printed (1c) or laser engraved according to your wishes. (Engraving only for silver casing)
Printing Area:

Engraving: 25 x 25 mm, Printing: 30 x 12 mm
Price-, Order-, and Delivery Information
We offer a wide range of gadgets that are sure to grab the attention of all of those with an affinity for technology.
We've got the right product for your brand and, ultimately, your most valued clients!
Providing tech gifts that look great and are held to the highest standards is our top priority. Premium design and quality guaranteed.
Even our Standard Service offers short lead times! The following information is an overview of the steps involved…
If you need our Tech Gifts in a hurry, simply contact us and we'll provide you with a customized quote.